The teacher who taught MS word by drawing it on board, gets real computers for his school.
Remember Owura Kwadwo Hottish ? The teacher from Ghana who drew the entire MS Word software on the board because of the lack of availability of resources in the school.
As the post went viral on Facebook, People appreciated the teacher for his determination & his will to teach his students in the best possible manner. The post not only managed a lots of likes but an Indian Company sent some computers to them so that the children could learn better.
This was the post shared.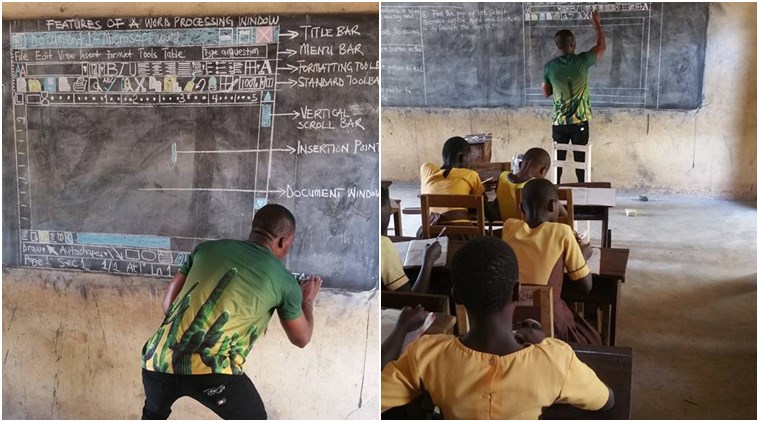 The photos posted by the teacher on Facebook inspired NIIT Ghana an offshore wing of the Indian firm, to donate five computers, a laptop and ICT textbooks to the school.
Sharing the positive news on Facebook, NIIT Ghana also wrote, "The District Chief Executive for the area has promised to setup an ICT centre with the computers which will help the entire community." Recognizing Hottish's industrious effort, the company presented a new laptop to him as well. Along with it they also announced to provide free IT training for him. "The teacher will also benefit from a training package at NIIT Kumasi," the post added.
Hard Work, Determination & good will does pay off.