13 Amazing facts about Uttar Pradesh that will blow your mind.
13. Uttar Pradesh is more populous than 192 countries in the world!!!Only four countries in the world China,India,United States and Indonesia have more population than Uttar Pradesh.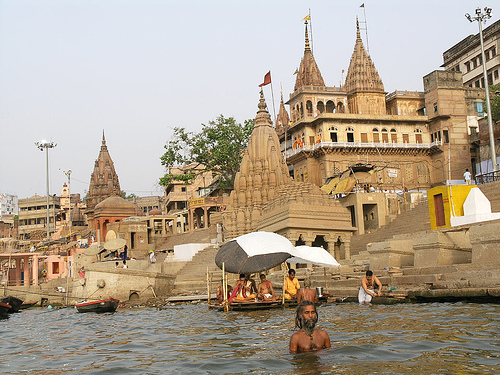 12. The British combined Agra and Oudh into one province and called it United Province of Agra and Oudh. The name was shortened to the United Provinces in 1935. In January 1950 the United Province was renamed as Uttar Pradesh.
11. There is a village called "SnapDeal.comNagar" in Muzaffarnagar district. The old name of this village is Shiv Nagar. SnapDeal – the Indian e-commerce company had installed 15 hand pumps, so villagers no longer have to walk for miles to fetch drinking water. There was no source of potable water in the village before. The villagers voted to name their hamlet after Snapdeal to express their gratitude.
10. Karmnasa : This is a river unlike any other in India. As its Hindi name suggests, it is the only cursed river and it is believed that touching its water would ruin one's plans. There's hardly any development along this river. People around this river just eat dry fruits because cooking food would require water.
9. Muzaffarnagar : The Jat-dominated district in western Uttar Pradesh has the highest per capita income in the state. One of its blocks, Shamli, is said to have the highest LIC premiums in the country.
8. The Parijat Tree : Roughly 40 kms away from Lucknow, stands the parijat tree, which is supposed to be the only one of its kind in the world. It is known for its flower, which changes colour during the day. Legend has it that the parijat plant was brought down from heaven by Lord Krishna for his second wife, Satyabhama.
7. The next time you see those lovely small cast bells hung around the necks of cows in Switzerland, be sure to ask where it comes from. You'd be surprised by the answer. Jalesar, a small town with a population of around 40,000 in Etah district is known for casting brass bells and exporting it around the world.
6. UP has maximum number of Lok Sabha (80) and Rajya Sabha (31) seats. UP has maximum number of legislative assembly (404) and legislative council (100) seats among all Indian states.
5. Varanasi is a city in Uttar Pradesh Regarded as the spiritual Capital of India, the city draws pilgrims who bathe in the River Ganges' sacred waters and perform funeral rites. Along with its winding streets are some 2,000 temples, including Kashi Vishwanath, the "Golden Temple," dedicated to the Hindu god Shiva.
4. Allahabad High Court is the fourth oldest high court in India.
3. Uttar Pradesh's GDP is about US$150 billion (2014-2015) which is more than many nations, such as Iceland, Monaco, Bangladesh, Slovakia, Oman, Angola, Hungary, and many other.
2. Uttar Pradesh has given many great Hindi writers, such as Prem Chand, Kabirdas, Mahadevi Verma, Tulsidas, Harivansh Rai Bachchan, Bhagwati Charan Verma, and many others.
1. Allahabad Kumbh Mela 2013 recorded the world's largest human gathering in the world ever. According to the reports, about 12 crore registered visitors visited the Kumbh Mela.